How to Export Your MSN/Hotmail Contacts and Send Bulk Emails to Them


Before you send an email newsletter to the contacts stored in your Hotmail contact list, you need to export the contacts from your Hotmail account to a common CSV file and import them into your email marketing software.
To export Hotmail contacts to a CSV file:
Login to your Hotmail account
Click on the Contact List at the left side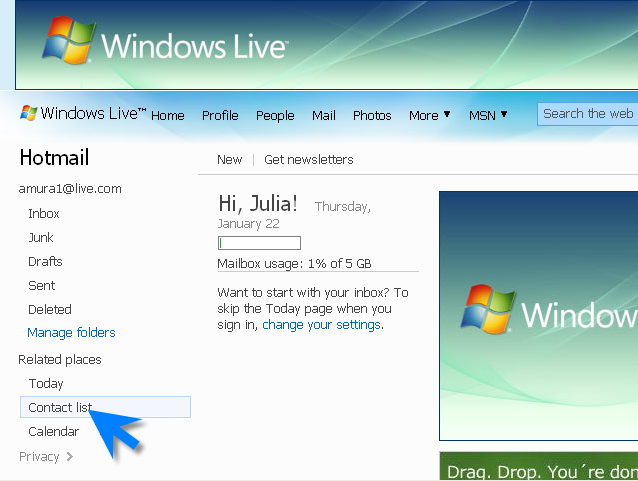 Click on Manage -> Export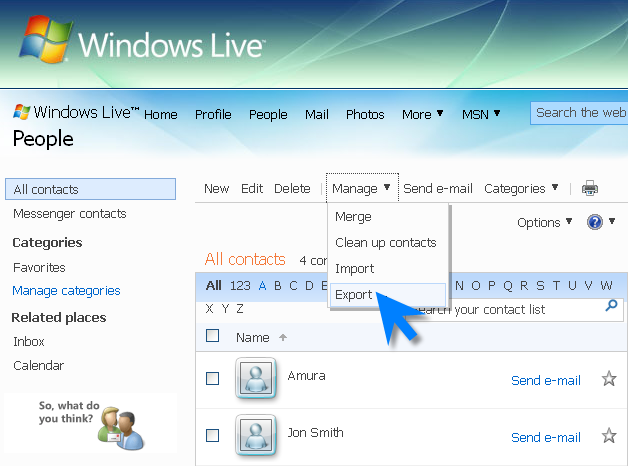 Click on Export contacts button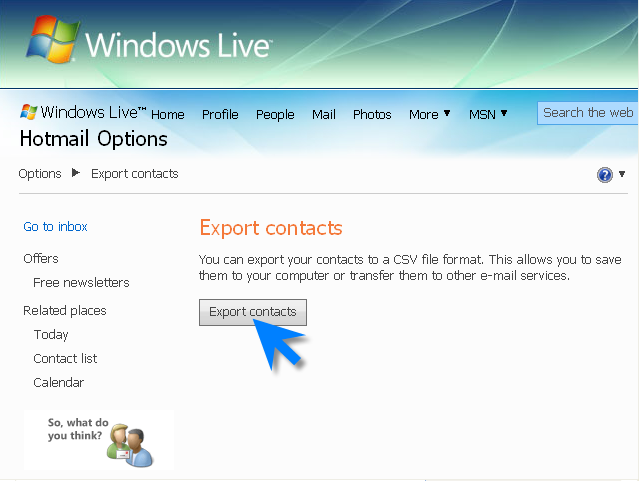 This will open a new window asking you either to open or save the file.
Click Save File.
When the contacts are exported, you can import your contact list into G-Lock EasyMail address book and send email newsletters to it. If you don't have G-Lock EasyMail yet, download and register a free version of G-Lock EasyMail now.
---