Integration with Popular CRM Databases
Imagine how much time you would spend for re-importing your list into G-Lock EasyMail every time you update your database? In 'G-Lock EasyMail Business edition' you create a link to your database only once and the program will read an up-to-date list from the database at any time you need to send the message to your subscribers.
G-Lock EasyMail can work with any ODBC compliant database such as MS Access, MySQL, MS SQL, Oracle and others. Sounds great, doesn't it?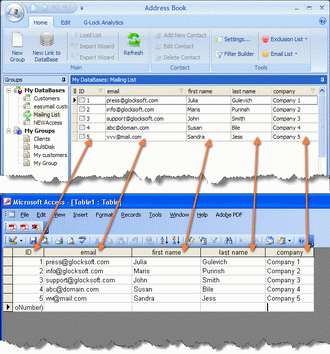 Click on the image to enlarge it